2021 Annual General Meeting Results
Actions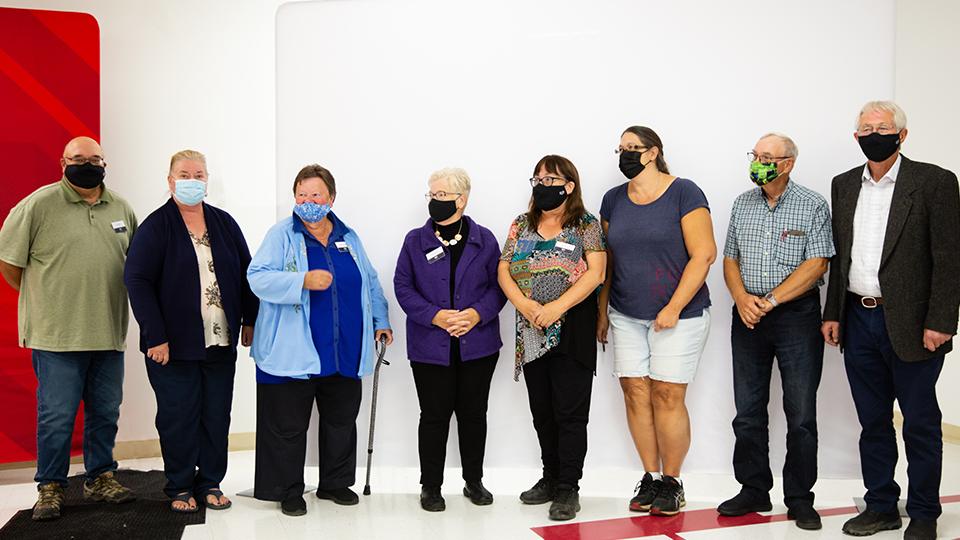 2021 Annual General Meeting Results
September 15, 2021
Pembina West Co-op held our 13th Annual General Meeting on Thursday, September 9. We would like to thank our 65 members in attendance for joining in a lively conversation about the direction of our Co-operative.
With four director positions available, and four candidates, all nominees were elected by acclamation. We are pleased to welcome Adriana Mills to a 3 year term and Helmut Ehrenholz to a 1 year term (completing the remainder of Spencer Moon's seat on the board following retirement).
| | |
| --- | --- |
| Adriana Spreen-Mills | Helmut Ehrenholz |
We would also like to congratulate Ross Bohnet and Faye Branden on their re-election to the board for another 3 year term. Our 2021 Board of Directors can be seen above, taking their Oath of Office. From left to right, Directors Ivan Kusal, Joan McLenaghan, Dallas Stevens, Faye Branden, Susan White, Adriana Spreen-Mills, Helmut Ehrenholz, and Walter Preugschas. Not pictured is Director Ross Bohnet.

As Director Larry Jansen completed his third term, he was ineligible to run again this year. We sincerely thank Larry for his contribution to our Board of Directors for the past 9 years.