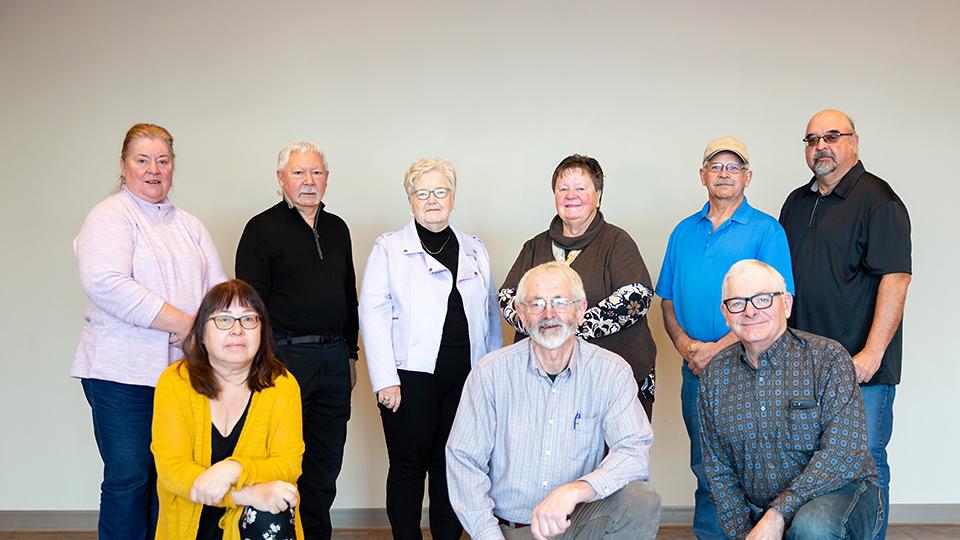 Board of Directors 2020
December 8, 2020
November 20, 2020
Greetings from your Board of Directors,
The Pembina West Co-op Board held its annual organizational meeting November 13th. The executive and committee members were chosen. You can 'meet' our board below.
Tamara Molzahn has decided to retire from the Board. Thank-you Tamara for your valuable input over the last six years. We welcome Ivan Kusal onto the board as he replaces Tamara.
I feel privileged to serve as President for another year and look forward to working together going forward.
The Board's purpose is to provide leadership and direction for the Co-op. Board members invite input and suggestions from all members and are always open to listening to their concerns.
We appreciate the dedication and commitment of our General Manager, Holly Lingel, and the entire Co-op team as we move into another year.
Enjoy a safe and healthy winter.
Walter P.
Walter Preugschas

President

Faye Branden

Vice-President

Susan White

Secretary

Ross Bohnet

Director

Larry Jansen

Director

Ivan Kusal

Director

Joan McLenaghan

Director

Dallas Stevens

Director
Discover more: