Contractor Appreciation Night 2022
Actions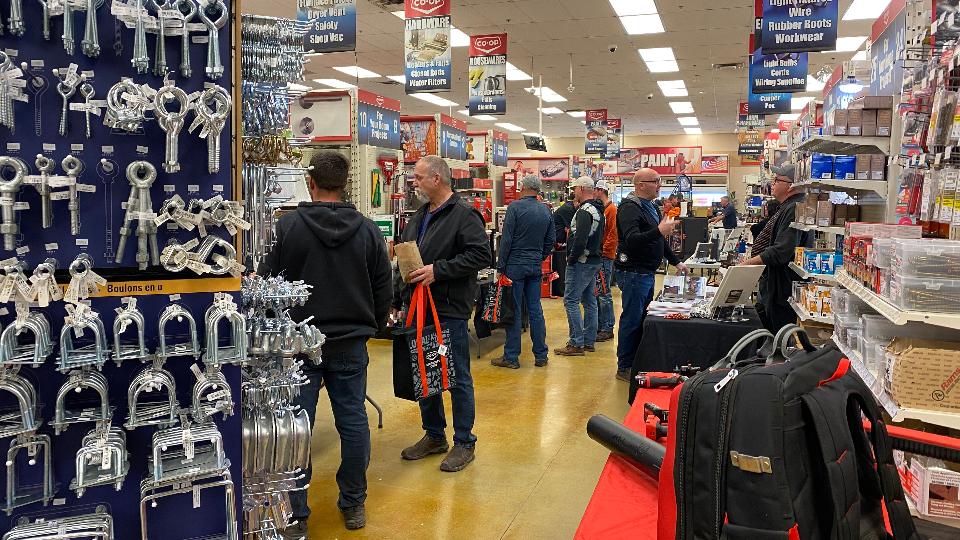 Contractor Appreciation Night 2022
November 16, 2022
We had a great time hosting our Contractor Appreciation event on the evening of Thursday, October 27th.
39 contractors from 17 local companies joined us for dinner, some great demonstrations, gifts, and door prizes! We would like to congratulate Elwin Drews from El-Con Contstruction on winning our grand prize, a $1,000 Pit Boss smoker package!
We would like to thank our partners from 17 of our top vendors for coming out and showcasing what they have to offer through your local Co-op. We were joined by Makita, Prime Fasteners, CanWel, Gentek, Belgard, Simpson Strong-Tie, and more.
A great time was had by all, and our vendors, contractors, and Home Centre team are all looking forward to future events! Here's what some of our partners had to say about the event:
- Bissett Fasteners…"I had great conversations with the attendees, as well as other vendors. Hats off to the Pembina West team for organizing the event. From my point of view it was a great success!"
- Creative Door… "I thought the evening was a great success…that was probably one of the best contractor nights I have been to."
- Prime Fasteners…"After the turmoil of the last few years, it was great to see you guys have an incredible event and a great turnout."
- CanWel Building Materials… "I appreciate your team inviting us out and having such an engaged crowd lined up."
The Home Centre team did a great job organizing and coordinating this important event. These types of events are important to the growth of our business and can only succeed with a committed and dedicated effort. In this case, a job very well done.

— Garry Poelzer, Director of Operations, Energy and Home & Building Solutions