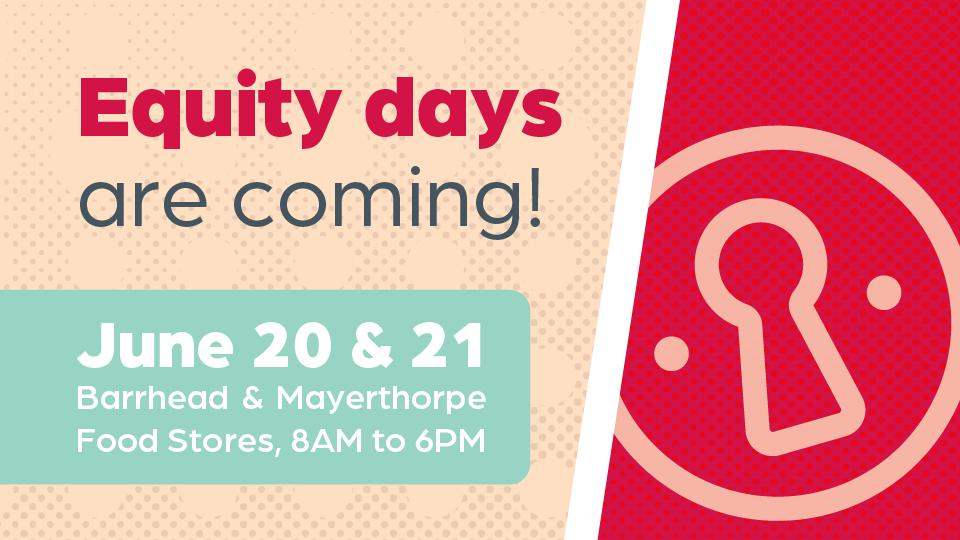 Equity Days 2022
June 10, 2022
Following our Annual General Meeting this past Tuesday, we are excited to announce that we are distributing $1.15 million dollars in profit back to our members!
We will be celebrating equity days in-store at our Barrhead and Mayerthorpe Food Stores on Monday and Tuesday, June 20 & 21, from 8am to 6pm.

Thank you for supporting our different kind of business.