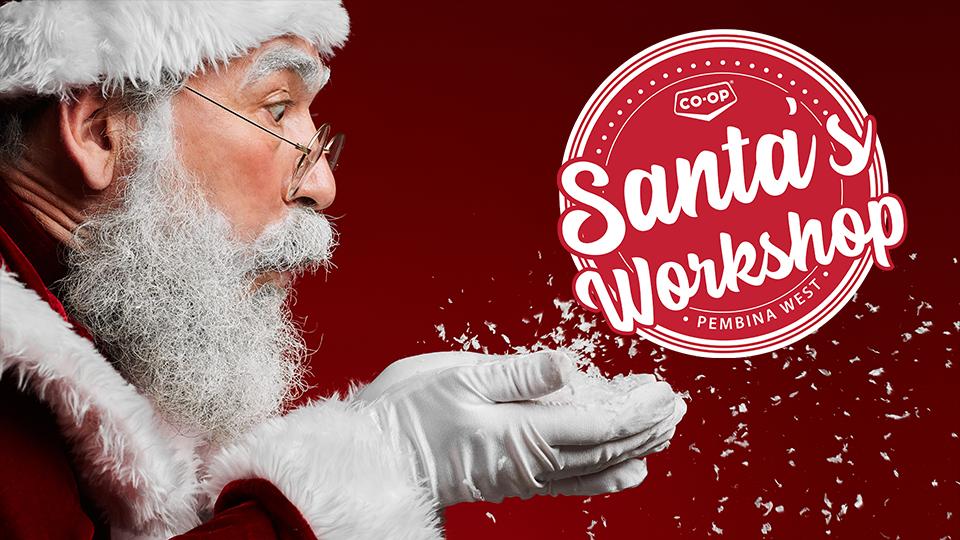 Santa's Workshop 2022
November 21, 2022
Santa and his helpers are coming to Barrhead Saturday, December 10th!
Join Pembina West Co-op at the Barrhead Elementary School Gym for this event featuring free photos with Santa and the opportunity for kids to shop Santa's workshop for a surprise gift for your parents with the assistance of Santa's helpers.
We have a great selection of gifts for our little shoppers to choose from for their parents or caregivers. The gifts are sold at cost, and range from $2-10, with most in the $5-10 range. Each shopper is limited to a maximum of $20 in total gifts to ensure that everyone can find a gift that they are excited to give to their loved ones.
Following the success of last year's event, we have opted to continue with reserved time slots to reduce your wait times and ensure that everyone has the time and space to shop in comfort, just show up any time within your reserved 15 minute entry window! We have entry times available between 10:00 and 2:00. You can register online, or call administration at 780-674-2201 ext. 194.
Don't forget to join us downtown for the Barrhead Hometown Holiday Festival and Polar Parade following Santa's Workshop!

Barrhead's Hometown Holiday Festival is being held on December 10th in coordination with Santa's Workshop. The Library will host crafts and activities from 2:00-4:00, and downtown festivities kick off at 4PM, with the Polar Parade at 5:00. Keep an eye on the Barrhead Chamber Facebook and Instagram pages for more details.