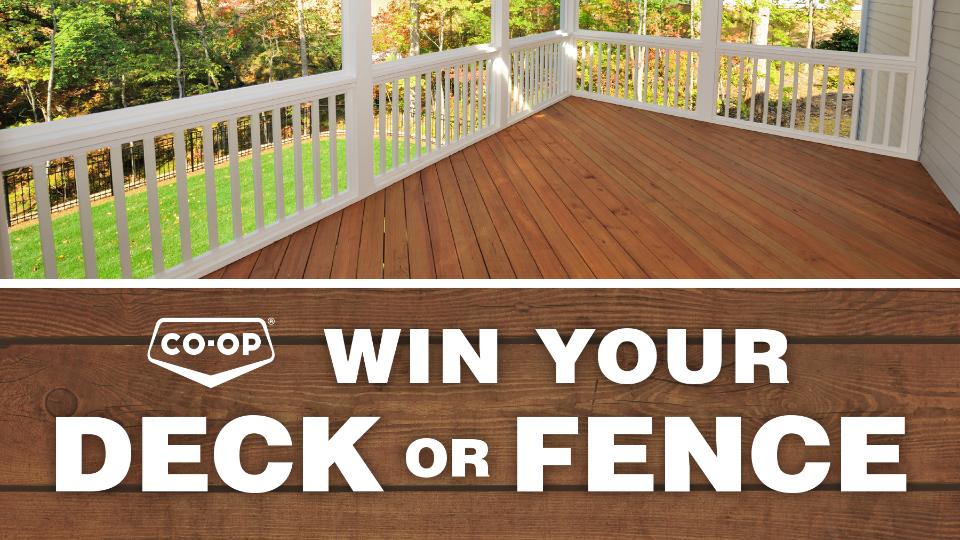 Win Your Deck or Fence
July 16, 2020
Planning to build your dream deck or fence this summer? Pick up your fence or deck package in our Home Centre and you could win back the cost of your materials. Make your yard the perfect place to kick back and enjoy the dog days of summer.
Need help planning your project? Check out our guides and How-To Articles, and then stop by and visit our local experts, who can help you ensure that your project is a success!
Fences
Decks
Please Note: Contest open until August 12th. This contest is applicable only to decks and fences built with brown treated dimensional lumber. Rebate includes the cost of brown treated dimensional lumber, fasteners and construction hardware material purchased on one invoice to a maximum value of $2,500. See in-store Rule Sheet for complete list of contest details.