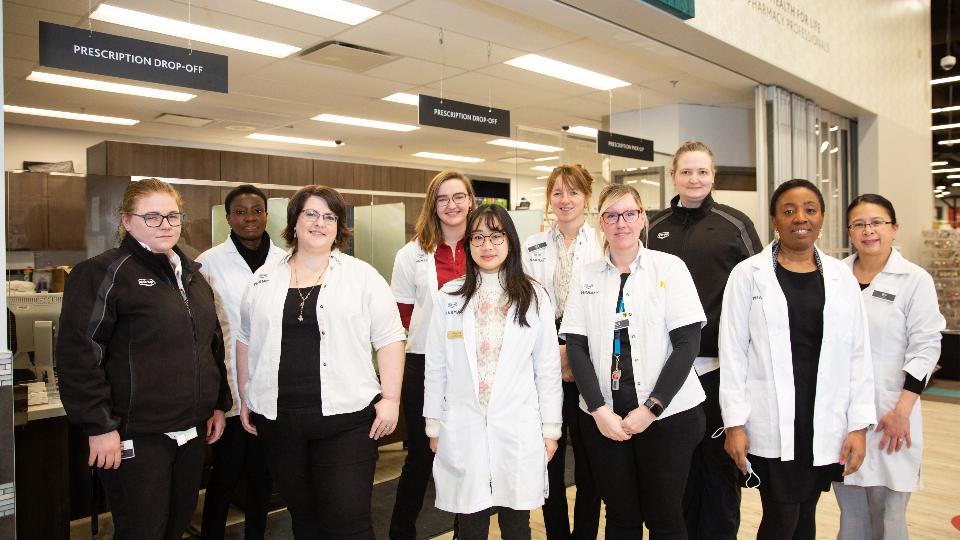 Co-op Pharmacy
July 29, 2022
Your Co-op pharmacy is committed to your well-being and total care. If you need a prescription filled, some health care advice or some health and beauty products, stop by our pharmacy today!
Your Pembina West Co-op pharmacy offers clinical pharmacy services including:
Medication reviews and disease management
Injections and immunizations
Dosett & Blisterpack convenience packaging
Home health care supplies including compression stockings, bathing and toileting aids, AADL vendor
Easy prescription transfers

Our pharmacy is conveniently located in the Barrhead Co-op Food Store at:
4705 49th Street
Barrhead AB T7N 1A1
Mail: Box 4040
Pharmacy Phone: (780) 674-2202
Pharmacy Fax: (780) 674-6508
Please see our Hours, Contacts and Location Info page for hours and more location details.

---
Medication
Our pharmacists are available to offer you counselling on your prescriptions, including important facts on how to take your medication and what to expect, as well as additional health care tips to assist you in selecting non-prescription products.
Health & Beauty
Keep yourself feeling great and looking great with the variety of health and beauty goods we have to offer. We have brand name products, as well as a line of store brand items.
Co-op Health & Beauty Store Brand
For more information about Co-op's health & beauty store brand, please visit our Store Brands website.
Certification
The licensee is required to provide, on the request of the patient, the name and practice permit of any regulated member who provides a pharmacy service to the patient or who engages in the practice of pharmacy with respect to a patient.
We ensure that only qualified pharmacists practice in our pharmacies. They must be licensed in the province of Alberta, and must maintain their knowledge and skills at the highest level possible.
Governance in Alberta
The Alberta College of Pharmacists governs the pharmacy profession in Alberta to support and protect the public's health and well-being. They set and enforce a high standard of competence and ethical conduct.
Patients who have concerns about the pharmacy services they receive are encouraged to discuss the problem directly with the pharmacist. Every pharmacy has a pharmacy licensee, responsible for the policies and procedures at the pharmacy, who can also address your concerns. If necessary, you may ask to speak to the licensee.
Patient Concerns
Please see the attachment below to view the Patient Concerns poster from the Alberta College of Pharmacists.
Pharmacy Manager and License Details
Pharmacy Manager: Moyin Ojeniran
Discover more: