EX Elite Award Winners
September 30, 2022
We would like to extend a huge congratulations to all the recipients of Exceptional Service Awards this year, and we are honoured to announce our first EX Elite Award Winners! With so many amazing and heartfelt stories, just one winner couldn't be decided upon, and thus our grand prize has been split between two winners!
These stories both exemplify all three of Pembina West Co-op's values;
Community, Integrity, and Respect.
They have both demonstrated care for our community and have shown exceptional respect for others. Their actions were not done with the expectation of reward or acknowledgment, they were acts done from the goodness of their hearts.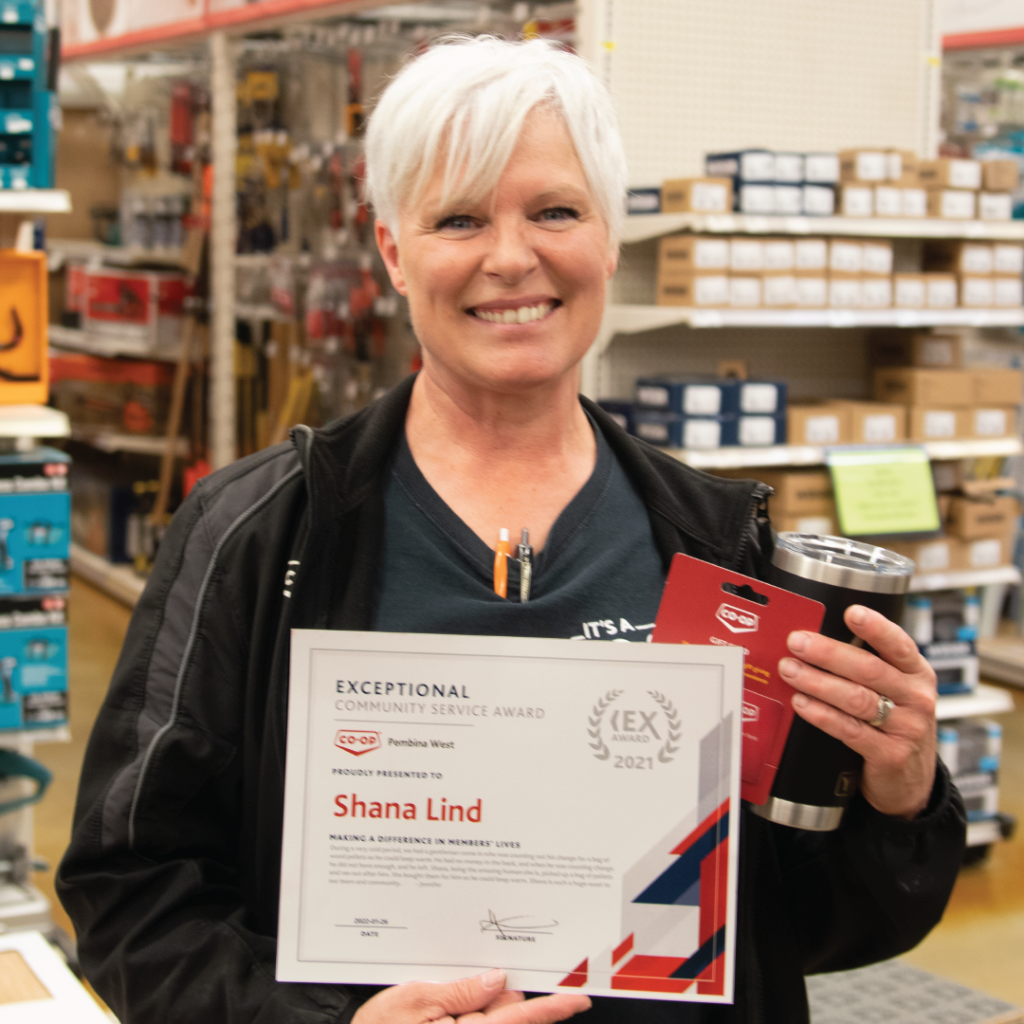 Shana's award recognized the story of her generosity toward a guest who was unable to afford wood heating pellets during a period of very cold weather. Shana ran out after him with some pellets she paid for herself to ensure that he was able to stay warm and safe.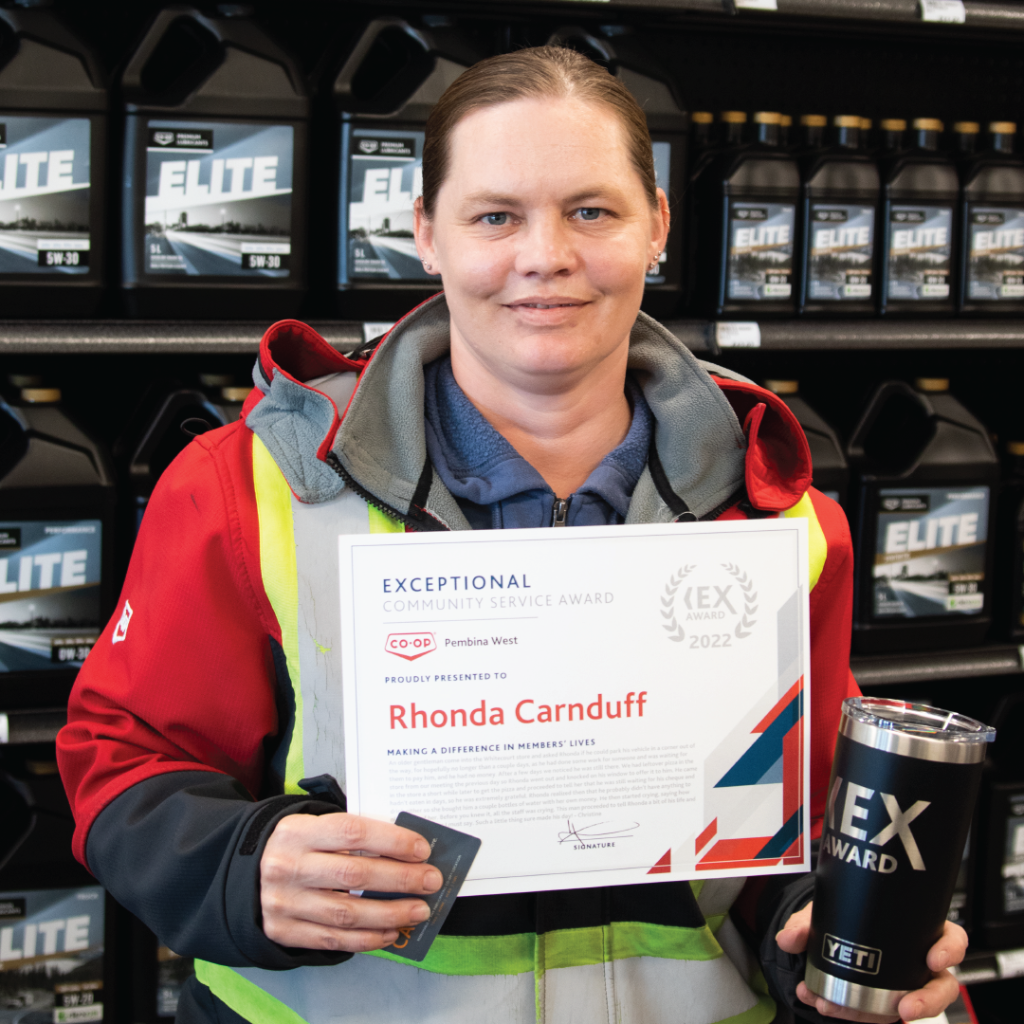 Rhonda's award recognizes a similar display of humanity and generosity toward a gentleman who had spent several days staying in their parking lot waiting on a paycheque. When they offered him some leftover pizza, he was immensely grateful, and confessed that he had been without food for some time. Rhonda recognized that if he was without food, he would also most likely be without anything to drink, and she purchased a few bottles of water for him.
Thank you, Shana and Rhonda, for your kindness and for the way you continue to represent the Co-op in our communities.

We know that these are only a few of the generous acts that our team members have displayed, and we encourage you to continue to submit nominations when you witness exceptional service by Co-op team members. Complete a nomination here.

To read all the stories of our EX Awards recipients, click here.