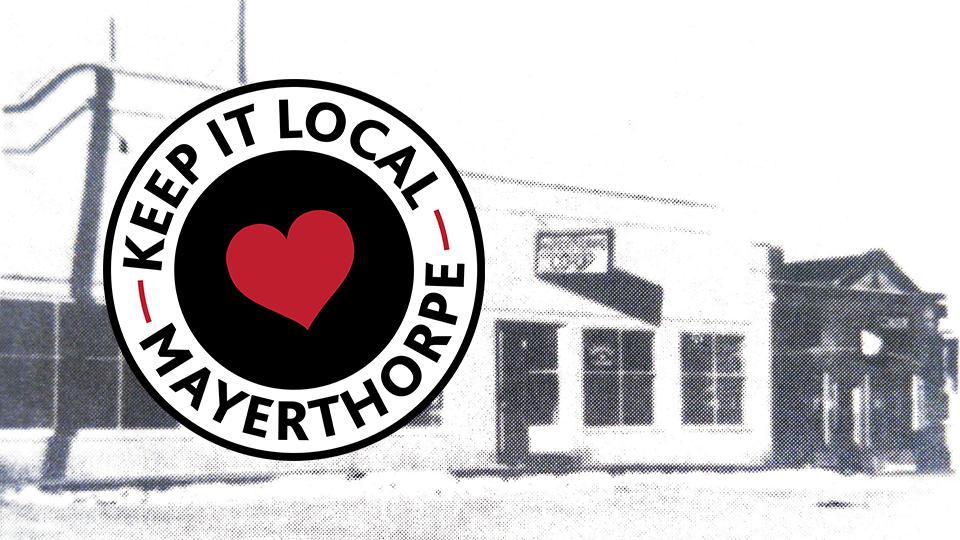 Keep It Local Mayerthorpe
July 16, 2020
We would like to thank the organizations and supporters that have participated in our Keep it Local Mayerthorpe Program and our Till Tape programs to raise funds for local organizations just by shopping at your Co-op.
We have seen the impact this has had on the community, and love the collaborative nature of the program. With Community, Integrity, and Respect as our core values, we have taken a look at how the program could be expanded to serve our entire association, impacting more communities and incorporating more of the services that your Co-op has to offer.
As a result, we have launched a new Gift Card Fundraising Program, which offers community groups the opportunity to earn 5% back on a wide variety of the necessities that their supporters are already purchasing!
The Gift Card Fundraising Program will now replace the Keep it Local Mayerthorpe program.

We have also added new ways to serve our community organizations, including creating a Non-Profit Discount Program, increasing access to On-Site Fundraiser opportunities, ease of requesting community event advertising on our digital billboard, and applying for in-kind or cash donations through our Community Support Fund.
*We are committed to ensuring that these organizations are able to achieve the same levels of support as previously seen in the Till Tape/Keep it Local program. If you have any questions or concerns, please contact Brittany, our Director of Marketing and Member Relations, at 780-674-2201 ext.124 or marketing @pwcoop.ca
Discover more: