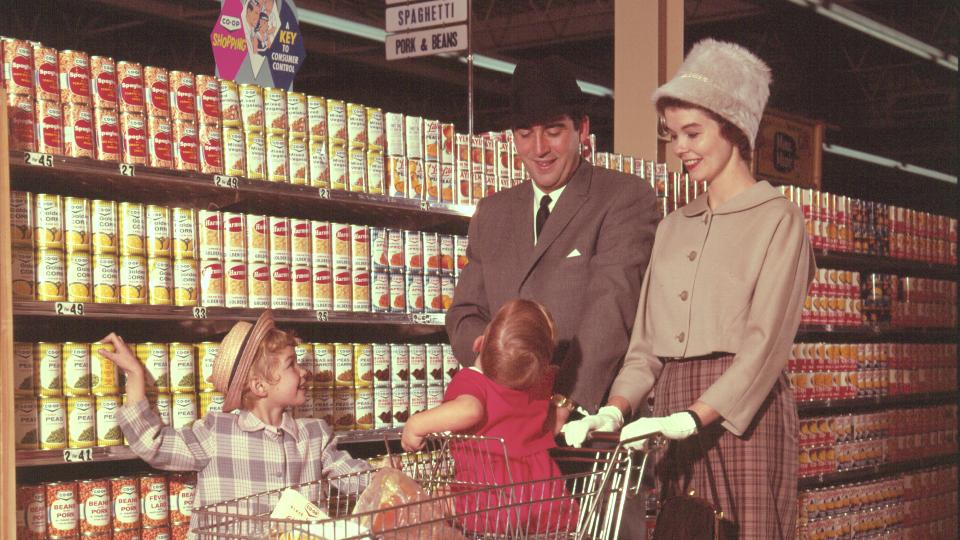 Our History
September 22, 2019
Co-operatives have a long history of serving members in Western Canada. In the early 20th century, people worked together to create retail co-operatives in many towns in the four western Canadian provinces (Manitoba, Saskatchewan, Alberta and British Columbia).
We pride ourselves on our customer service and invite you to visit a location closest to you. When you visit, we strive to make you to feel like "You're at home here."
---
The Second World War lasted from 1939 to 1945 & involved the vast majority of the world's nations. It was the most widespread war in history with more than 100 million people serving in military units including friends, neighbors and family from Barrhead, Mayerthorpe & surrounding districts.
While our nation & province were reeling from the effects of the Second World War, local farmers had the foresight & determination to form a CO-OP. Mayerthorpe Co-op Ltd opened its first store in 1941 and purchased the RN Sherwin store 4 years later. April 22, 1944 the Barrhead District CO-OP was incorporated selling farm supplies out of a local farmer's yard north of town. Both locations started as a cooperative buying group to facilitate purchases to meet Member need for supplies.
In June 1945, the first Board was formed & in January of 1946, the first Store was opened for business on the west side of Main Street in Barrhead! In 1960, they amalgamated with Federated CO-OP in Saskatoon, Sask.
In 1963, Mayerthorpe opened their Lumber yard and Service Center and within 6 years completed building their store. The Barrhead Service Centre opened in the summer of 1968 followed by a petroleum outlet in 1970. In 1976, the Barrhead Shopping Centre was opened for business followed by a Pharmacy department in 1988.
Throughout the 90s, more renovations improved or expanded operations and in 2001 the Home Centre opened to serve the area. In 2007, Mayerthorpe and Barrhead began exploring amalgamation opportunities. This coming together was completed in 2008 under the new organizational name of Barrhead & District's CO-OP Ltd. Our CO-OP was meeting the increasing demands & growth of the community & surrounding areas.
The primary function of the CO-OP Board is a governance role reviewing reports, setting Policies, making sound financial decisions & hiring a General Manager to share the vision of the Membership & lead the management team & operational employees to excellence.
The future well being of the CO-OP largely depends on the cooperation & harmony of all departments and employees within our organization:
Membership support,
Due diligence of the Board,
Proactive & visionary planning,
Support of all employees delivering exemplary service, product knowledge & safety through on-going training & professional development.
Discover more: