Your Co-op Wins 'Best Use of Theme' in Barrhead Parade
Actions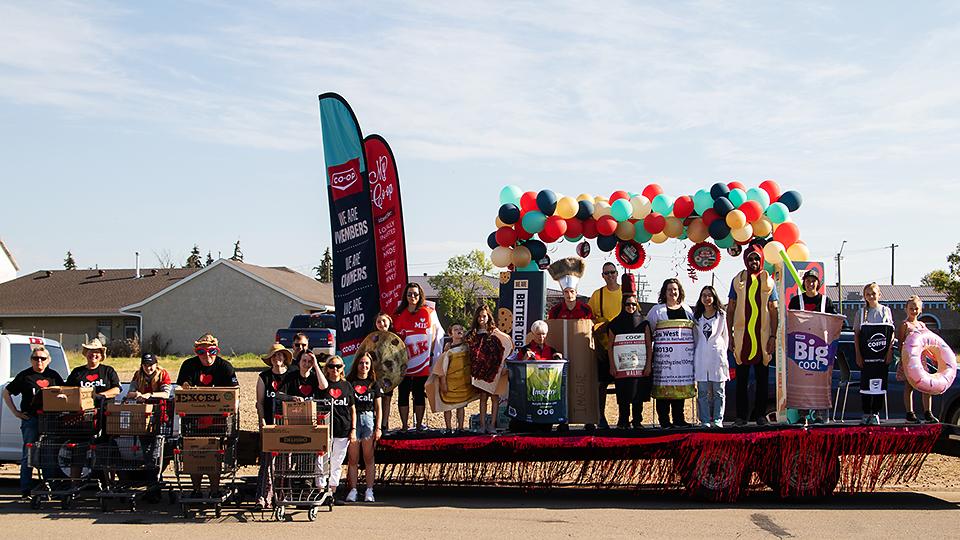 Your Co-op Wins 'Best Use of Theme' in Barrhead Parade
August 23, 2022
A co-op is a group of people who have come together to meet the needs of their community, and Pembina West Co-op is truly Better Together. We've demonstrated that by winning "Best Use of Theme" for the 2022 Blue Heron Fair Days parade, with the parade theme "Back Together and Better Than Ever."
Our Better Together parade float featured some iconic Co-op pairings, including:
Co-operative Coffee and a donut
Big Cool slush and a roller grill dog
Prescription medications and a friendly Co-op Pharmacist
Co-op Imagine paint and an Imagine paintbrush
Co-op Wine and cheese
Milk and cookies
Peanut butter and jam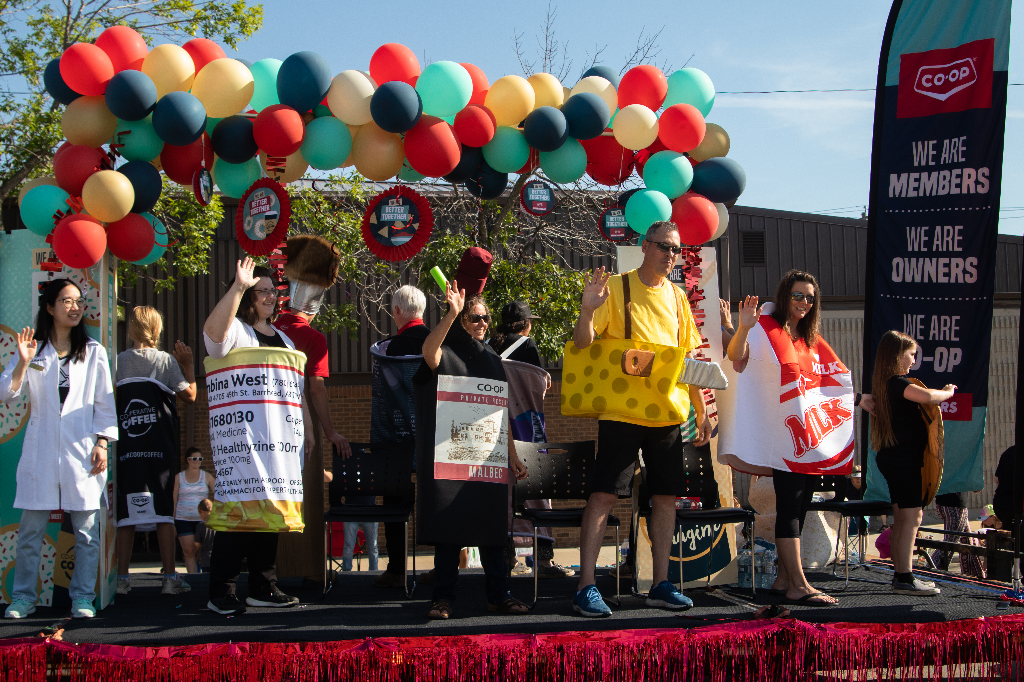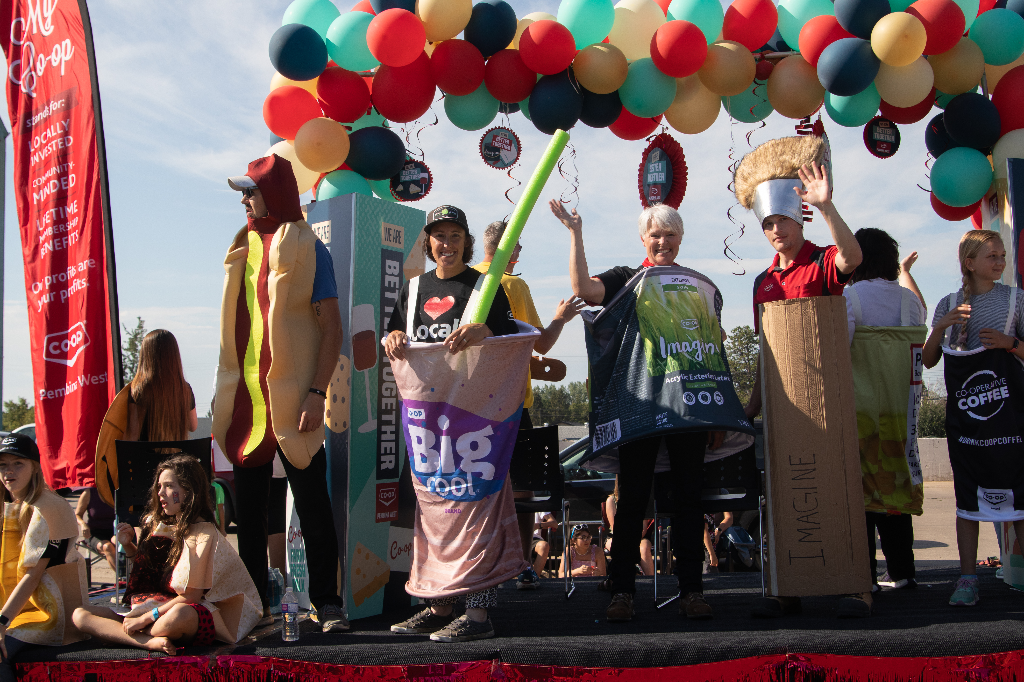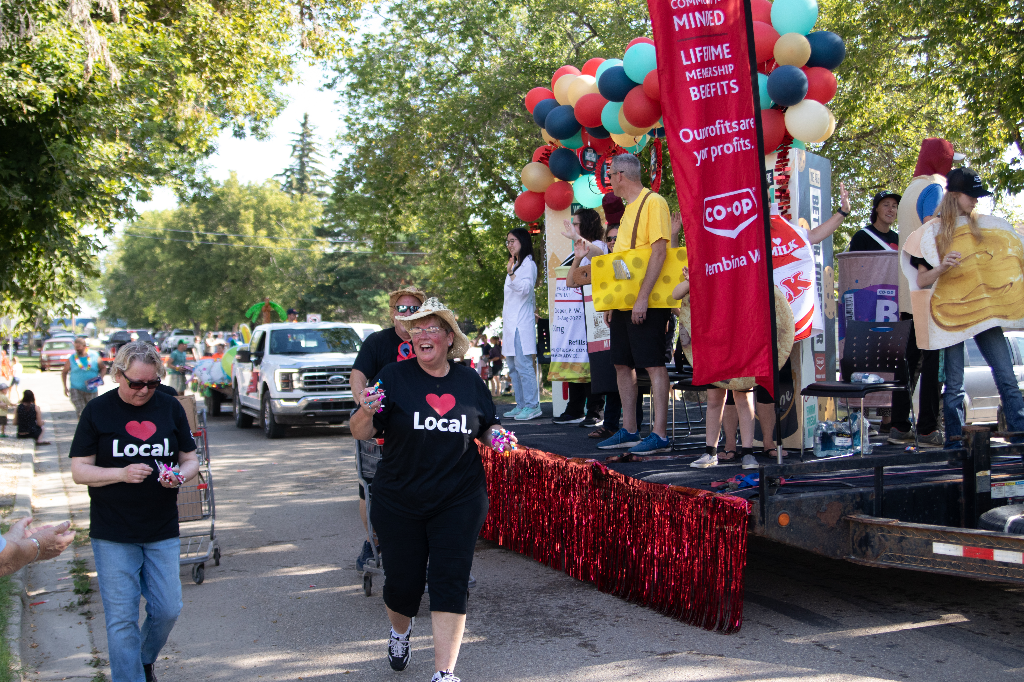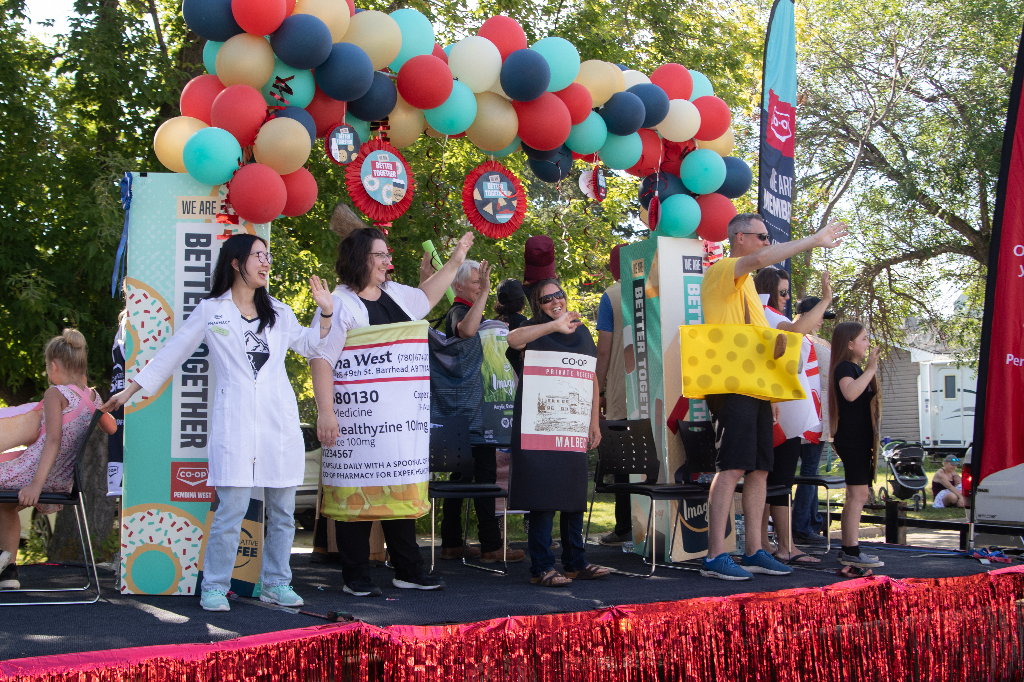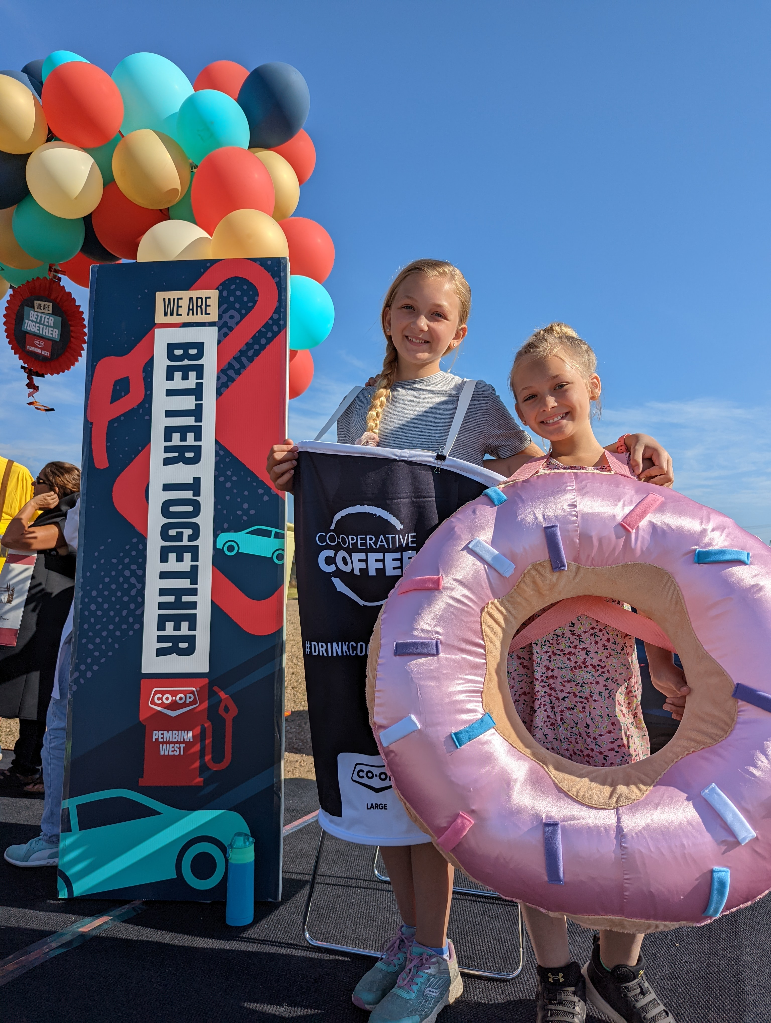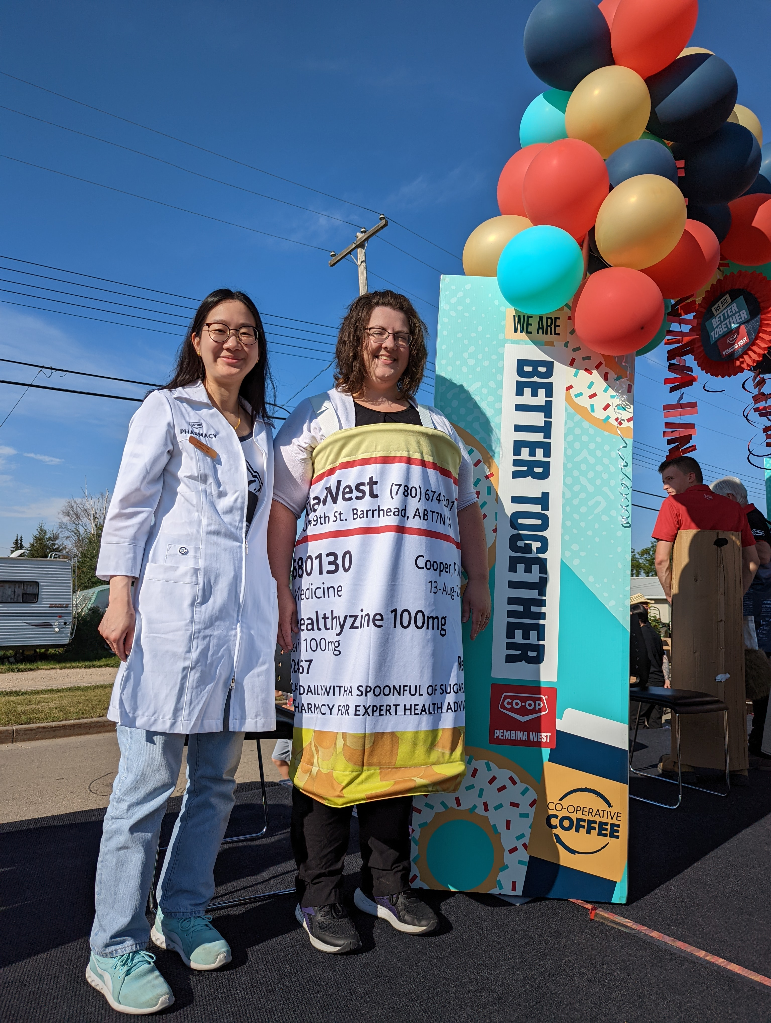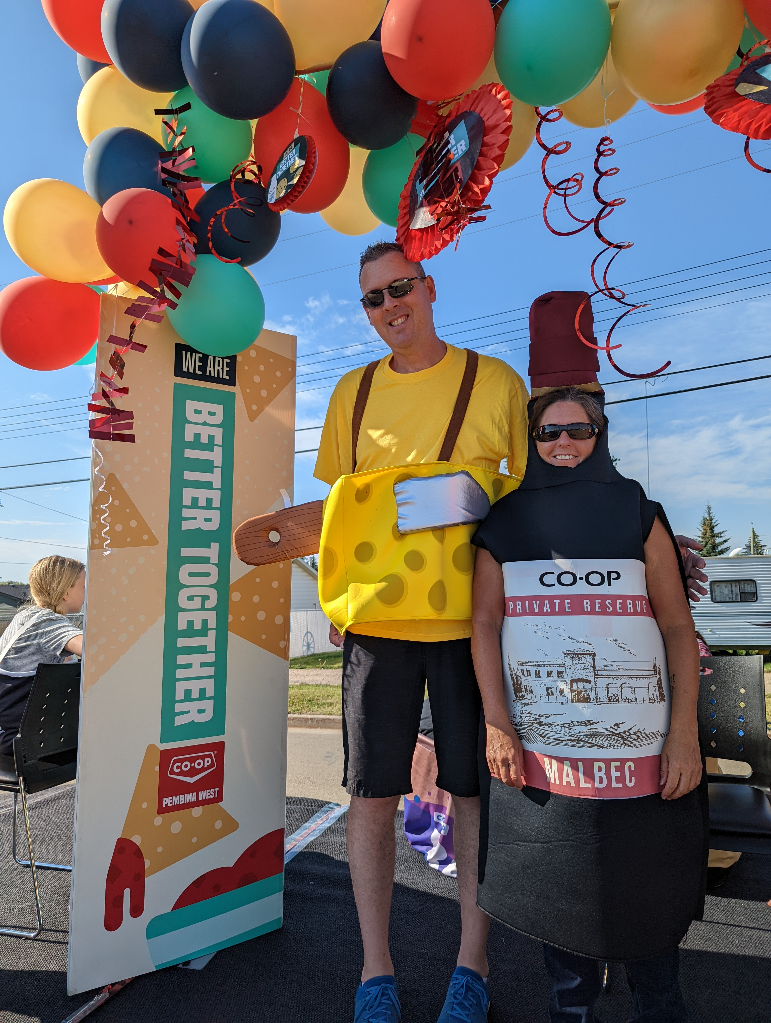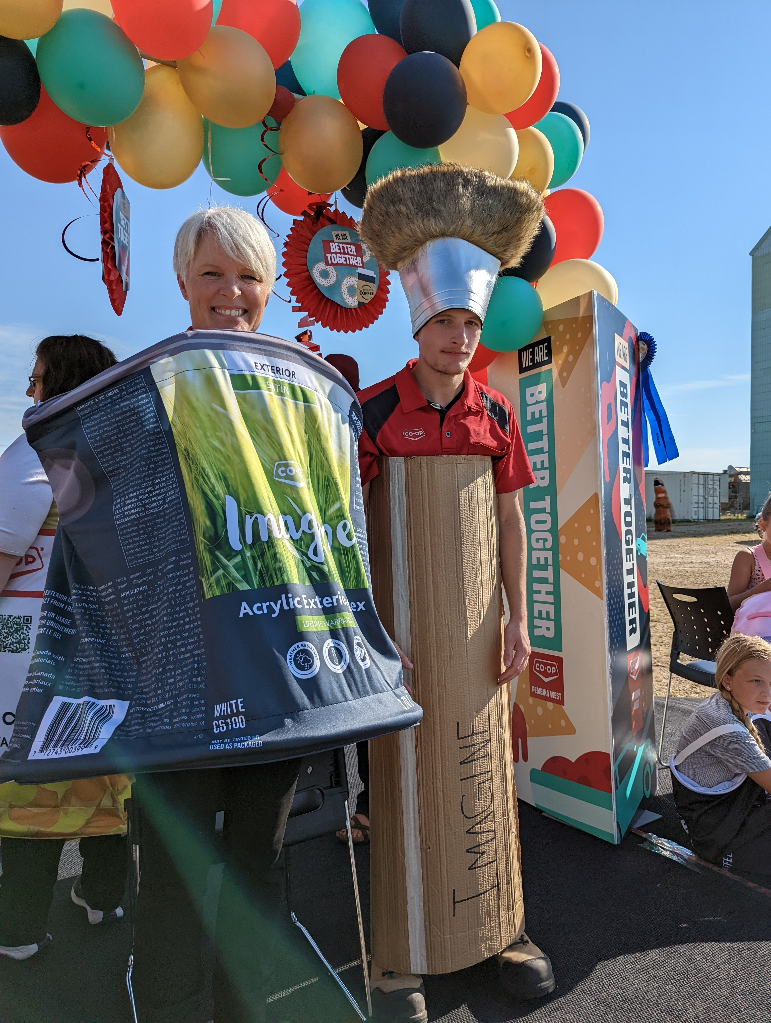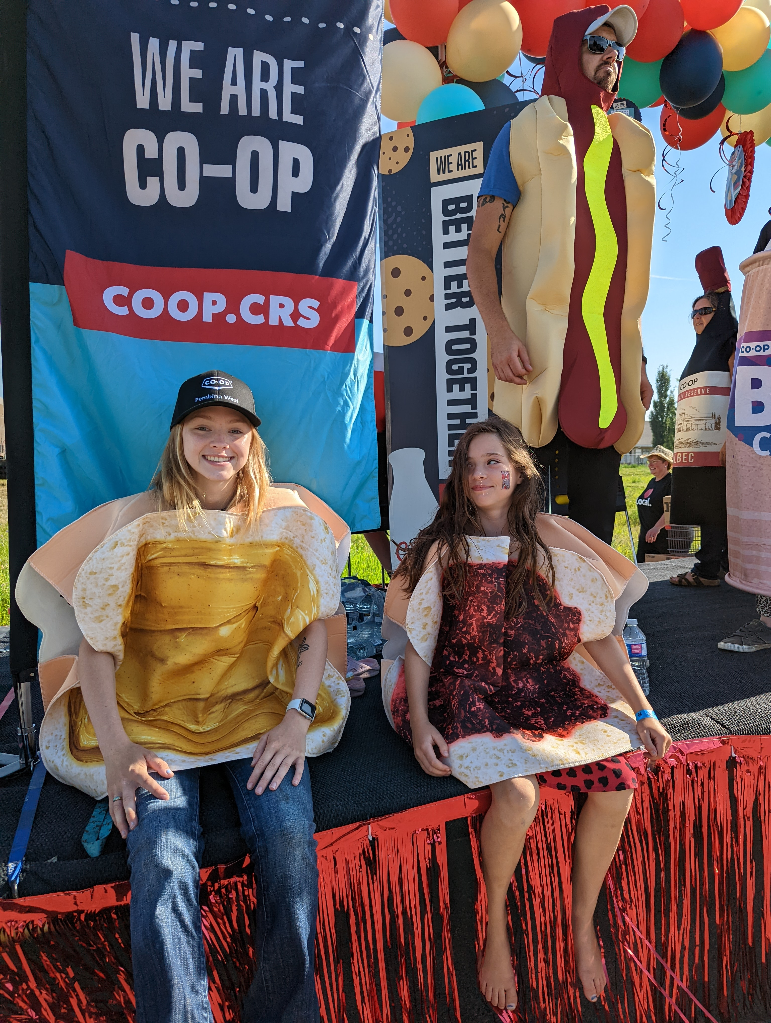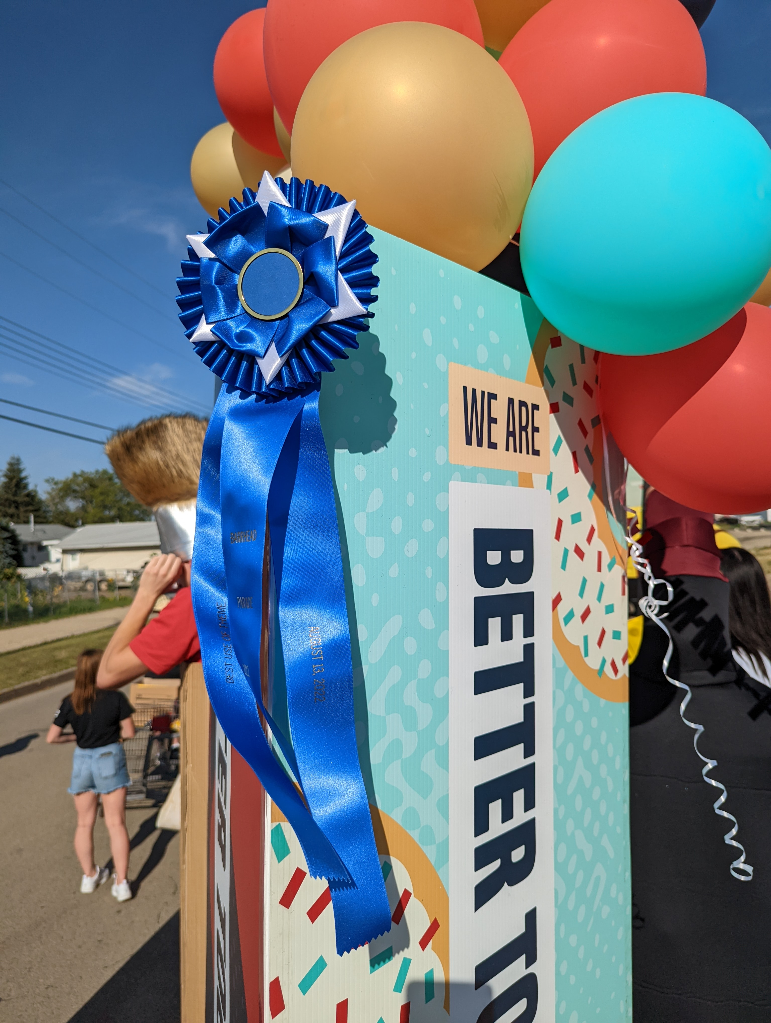 Thank you to everyone who came to see the parade, and to those who participated!