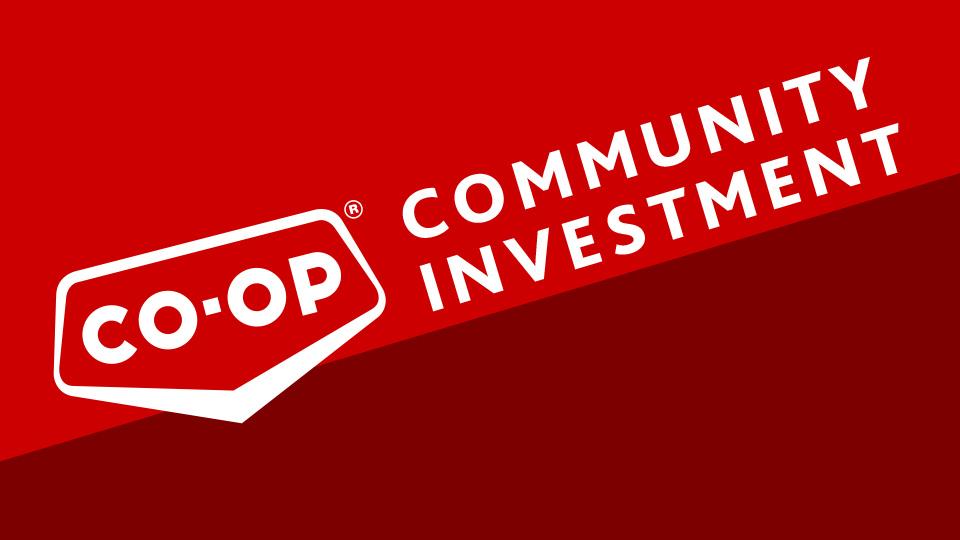 Community Investment
March 2, 2020
Our Co-op was built to serve and grow our community. That's why we return our profits to our members and support the causes and programs that matter to you.
A strong social conscience has always been part of how your Co-op operates. Our business has been built on a foundation of community involvement and service. We run a strong, financially viable business that returns profits to our members and we invest in the communities in which we operate. We are an integral part of your hometown and care about and support the causes that matter to you and our communities.
Our communities' needs are diverse. We get it. We've designed our programs to help our local communities to thrive and enable organizations like yours to do what you do best for the betterment of our community.
Pembina West Co-op is proud to support organizations like yours that invest in our community. We are pleased to offer a discount to eligible organizations on a variety of purchases that support your organization's events, programs, and fundraising efforts. The discount program supports programs and events that serve our local community and are not profit-generating. Examples may include sports teams, community associations/halls, community service organizations, and religious organizations. Learn more and apply online today.
Pembina West Co-op's Gift Card Fundraising Program helps local community groups and non-profits like yours raise funds to support activities and operations. Your supporters buy Co-op Gift cards from you for face value and get face value.
For every Co-op Gift Card you sell, your group keeps 5% of the total value to an annual maximum of $6,000 per fiscal year. Learn more and apply to run a Gift Card Fundraiser for your community group.
Pembina West Co-op is a proud community builder, and offers a variety of ways for your local group to raise funds for your programs and activities. Your organization can host a fundraiser BBQ at a Co-op location, we'll provide the use of our BBQ, a great high-traffic location, and supply all required food products at a discount.
We also have the opportunity for your group to set up a table near the entrance to our Food Stores to get some face time with potential supporters. You can collect donations, sell tickets to your event or raffle, or sell your fundraising calendars or other promotional items. Please note that sale of food items or other duplication of in-store products is not permitted.
Groups may apply to host a fundraising event at a Pembina West Co-op location by completing a request form here.
Need a one-time donation for a community project? Apply for a cash or in-kind donation to help support programming, complete projects or improve facilities and services that better our community. This includes sponsorships and gift card or product donations. Apply here.
Co-op wants to help make your community event a success! To advertise your community event on the Pembina West Co-op digital billboard, please complete our advertising request form.
Communities in Full Colour is a community-investment commitment that gives back to the places Co-op calls home. We are working to brighten up our communities by donating CO-OP® Imagine Paint to the projects and initiatives that matter most to you.
For more details about the program, see the program overview or stop by our Home Centre. Apply online or in-store for paint to complete your project.
We would love to see how Co-op's support has helped your organization make a difference, and celebrate the good work you are doing in the community. Please complete our Community Impact Form to share your story.
Learn more about eligibility requirements for donations/sponsorships here.
Discover more: